Valiant Mini Storage Oshawa
2001 Victoria Street East, Oshawa ON
Photos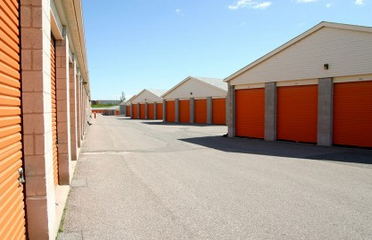 Unit Sizes and Pricing
About Valiant Mini Storage Oshawa
Valiant Mini Storage Conveniently located just off the 401, Valiant Mini Storage is proud to be the facility of choice for consumers looking for secure drive up units anywhere in Oshawa, Ajax or Whitby. If you are looking for Oshawa Self Storage....we are your storage solution. Call Now!
Features
Drive-up Access
Security
Parcel Delivery Acceptance
Packing Supplies
Payment Options
Vehicle Storage
Facility Reviews
---
Durham Police issued a warning July 2021 after Valiant storage in Whitby had been broken into 76 times SO FAR THIS YEAR.76 times by July. DO NOT STORE YOUR BELONGINGS HERE IF YOU VALUE THEM. My snowboard complete with boots, my fishing rods and more were stolen. The manager Jared told me "If I had something valuable I wouldn't store it in a storage locker" VALIANT STORAGE great work. They can text us about ongoing pavement work but not "Hey our location is being targeted by thieves, just a heads up.." crooked location. Your location meets industry standards for security??? You are broken into weekly, your clients belongings are stolen weekly as told to us by Durham Regional. Look at all of the horrible reviews and experiences of other customers, your automated response to these reviews shows how little regard there is for Valiant customers and their property.
---
My unit was broken into twice in one week along with other units. I was informed by the property manager that they are taking steps to try increase security. The staff are always friendly and helpful.
---
Unit broken into as well security must have been on break, there's a gate in the south end where people who break in have free reign of the place, no cameras anywhere especially when the South Gate is so easily accessible to break into. Like people have said don't store valuables here. Also rodent infested, had to throw out a lot of stuff.
---
Don't rent here!!! This place is a joke for security! I just got my unit broken into yesterday! How hard is it to invest in cameras? Shame on you Valiant Storage! You care more about money than peoples belongings! This place has units broken into weekly! This was told to me by the Durham Regional police! Unbelievable! You should warn people about the high number of break ins/ thefts and tell them to buy disc locks! Too bad I was told this after I got robbed! SMH!!!
---
Reported water damage numerous times over a year and a half. Luckily what I had stored under the leak was in plastic. Regardless, they've done nothing to repair it but are ok increasing my fee a few times a year. Look elsewhere.